© LG&PH '07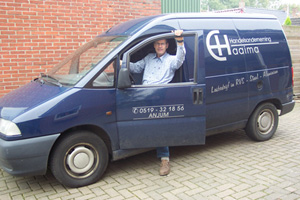 Welkom op de website van Haaima RVS
Haaima RVS is een eenmanszaak met ruime ervaring op het gebied van metaalbewerking.
Haaima RVS levert maatwerk/seriewerk voor industrie en particulier in roestvrijstaal, maar ook in aluminium en staal. Ook het lassen en verwerken van titaan behoort tot de mogelijkheden.
Voor meer informatie, kunt u rondkijken op de website van Haaima RVS, of contact opnemen via
e-mail
of telefoon (0519 321856).